Lily is the newest member of the THOROBLADER family and our quickest learner. She's the consummate example of the blader who bought a pair of skates, only to watch them collect dust. But after learning the "THOROBLADER" way, Lily has discovered the love and addictiveness of skating. And the improvement that comes with regularity. She now blades 14 miles in a single workout with ease. Every session she gets stronger and quicker. She's learning to "skate like she walks."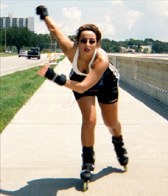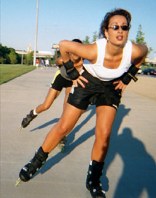 "As the newest member of the 'Thorobladers', I suprise myself on a day to day basis. Never in my wildest dreams would I have imagined running 14 miles a day, much less skating it. It used to hurt me to even think about skating that much until I actually got out there and did it. The level I have reached in skating is one of the biggest accomplishments in my life. When I'm skating the trail, nothing else matters. I'm totally at ease and at peace. I just strap on my music and go. I can't even count how many times I've had a bad day at work, or something else went wrong and skating eased my pain or reduced the stress I was under.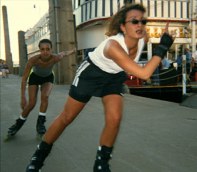 Inline skating has become a way of life for me and become one of my greatest passions in life. It has given me both mental and physical strength. Right now my goal is to complete an 86 mile skate by the end of the summer. Will it happen? To be continued...."